Economic Damages Inflicted by Hurricanes Could Act as Catalyst for Next Financial Crisis
In Texas, a passerby found a strange sea creature without eyes and with sharp teeth on the beach. She could only identify it after sending pictures to the Smithsonian Museum, where a biologist identified it as a rare eel, which lives at a depth of a few hundred feet below the surface. Hurricane Harvey scooped it up in its fury, dumping it on the shore, such was the power of the storm. (Source: "Hurricane Harvey washes mystery deep-sea creature ashore on Texas City beach," San Antonio Express-News, September 14, 2017.)
Harvey went on to produce billions of dollars in damages to the economy. But it could also be a major trigger for the next financial crisis.
In fact, financial crisis predictions for 2017 and 2018, which were already characterized by doubt, have now become decisively bearish. The one-two punch combination served up by Hurricanes Harvey and Irma in quick succession won't go unnoticed. Many have died in their wake. Many more have lost valuable property and will have to rebuild their lives. But, the hurricanes' impact will extend to the economy.
The impact could be as bad as a one-percent cut from third-quarter gross domestic product (GDP) predictions. (Source: "Hurricanes Irma and Harvey cause Goldman Sachs to slash its outlook for the US economy," Business Insider, September 12, 2017.)
But, here's the clincher: the stock markets are flying as if there's no tomorrow. Literally. That's where this latest and most unexplainable post-hurricane stock market rally will take us: to the edge of the precipice.
What will the next financial crisis look like? That is the question to ask. We have a situation of lowered GDP expectations. Then there are billions of dollars of funds that could have been used to fuel the economy. Instead, the hurricanes have hijacked them. Perhaps, the auto industry might benefit from increased car sales. Estimates vary, but some predict that Hurricane Harvey may have damaged some 500,000 cars in Houston alone. (Source: "Half a million cars could be destroyed by Harvey," CNN, August 29, 2017.)
Also Read: Stock Market Divergence Could Produce the Next Financial Crisis
Later estimates suggest the figure could be double that. But the hurricane damage will also expose the dire state of so much U.S. infrastructure. In short, the government won't know where to find the funds to address the cost of repairs, upgrades, or the bloating defense department. Everything needs attention.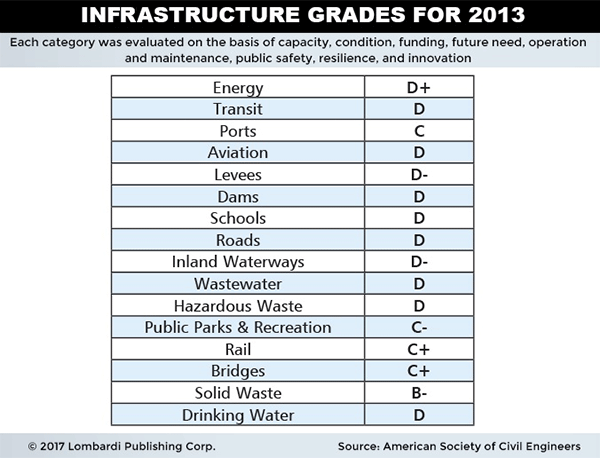 The Economic Burden Will Be Huge
It now seems quite obvious that the economic consequences of both recent hurricanes—Harvey and Irma—will be much more burdensome than anyone expects. Moreover, insurance policies will see a rise in premiums in the affected areas, leading to higher costs for private individuals—if they can afford it. In such contexts, the central government may have to subsidize part of the reconstruction. Too many citizens are not insured against such extreme events and still have mortgages and loans on their destroyed property and cars.
Small hurricanes cause maybe one or two billion dollars in damage. Harvey and Irma have probably caused over $100.0 billion between them. Now, the government has decided to raise the debt ceiling. The question now is how Trump will be able to push through his massive tax reform with the additional costs from natural disasters.
Just as happened with the "Dreamers" bill, Trump is backing out of every promise he made during the campaign. This suggests that he will give up his tax reform or delay it, using the hurricanes as an excuse. When that happens, if you own stocks, watch out. The main driver of Wall Street's both impressive and frightening bull run since Trump won the presidency was the tax reform. The coming financial crisis starts here. It could be one of the biggest financial disasters in history, given the enormous market caps and the exceptionally high price-to-earnings ratios.
Reduced Growth Expectations Will Put Pressure on Markets
The Trump tax plan simply won't work in the face of reduced growth expectations. For starters, Goldman Sachs Group Inc (NYSE:GS) Chief Economist Jan Hatzius announced that he was cutting Q3 GDP growth estimates to two percent annualized. This would leave growth precariously around the rate of inflation, so, in other words, not really "growing" (in real terms) at all.
Then there are the hurricane damage costs to individuals, families, and businesses. Any plans to spend on vacations, renovations, clothing, cars, business expansion, or even salary increases will probably be diverted to pay for repairs. In overall economic terms, the hurricanes will have a negative impact on growth, as investment bank Goldman Sachs warns.
Two key states, Texas and Florida, have been hit. The Texas economy, ever dependent on the energy sector, could, in theory, benefit from higher oil prices. Yet, the main "benefits"—if you choose to describe them as such—will go to the refining sector. They're the ones that have seen the most damage. Many refineries have actually shut down—so whatever increased prices will have to compensate for lost production.
Political Disillusion Will Finish Off What the Hurricanes Started
The damage to refineries could have quite an impact overall, especially in Texas. In 2005, Hurricane Katrina destroyed several oil platforms in the Gulf of Mexico and crude oil pipelines placed on the bottom of the sea. This slowed the production of crude oil for several months. The impact of Harvey's destruction is still being assessed, but even if on a smaller scale than Katrina, refined crude oil products will cost more for everyone. It will generate inflationary pressure, further reducing the dollar's purchasing power at a time the U.S. currency is coming under heavy pressure.
Higher prices for refined petroleum products affect everyone in the United States. Without corresponding increases in wages, most people will feel the pinch when they fill up their vehicles for their weekly commutes to work. The economic effects of Hurricane Harvey will be felt beyond Texas.
Florida, which has no refineries, will not have to shut down major revenue generators like Texas has had to. But the hurricanes have devastated orange groves and other agricultural properties, which will raise the costs of produce for many Americans over the next year at least. (Source: "Irma devastates Florida orange crop, harms other produce," ABC News, September 13, 2017.)
The hurricanes could also destroy Trump's political credibility. The damage they have caused has created an excuse to delay construction of the controversial wall with Mexico. That was a key promise. It will alienate Republicans and Democrats alike. Trump will become a sitting duck and nothing will get done in Congress. The combination of factors will diminish any economic growth expectation as well as the exuberance that has inflated the current financial bubble.